Featured Stories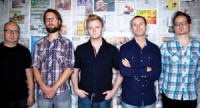 September 2014
Live from Pine Cone! Touching down in the Old Port for drinks and inspiration, Enter the Haggis still finds time to record an exciting new album.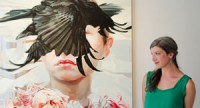 September 2014
Artist Meghan Howland stalks wildness in nature, human and otherwise.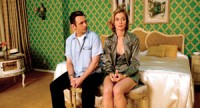 September 2014
Her grandfather almost smoked Fidel Castro. Her father smoked seafood as founder of Ducktrap River. Now Caitlin FitzGerald is smoking hot in front of the cameras.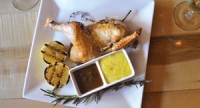 September 2014
Who knew Portland's restaurants would be squawking over bragging rights to the best bird?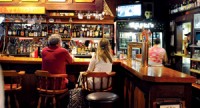 September 2014
Because we've all had one too many at our go-to bars.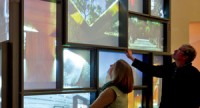 September 2014
Artist and USM professor Raphael DiLuzio juices the creative process from the studio to the world.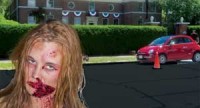 July/August 2014
They came to my house, didn't wear my pajamas, and didn't take my vodka.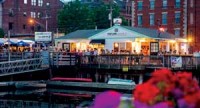 July/August 2014
For singles, is this the summer you'll remember forever?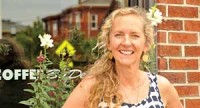 July/August 2014
Lily King's latest novel is the page-turner of the summer.
Restaurant Reviews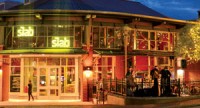 September 2014
He's back! Stephen Lanzalotta lights up the former Portland Public Market.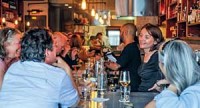 July/August 2014 Grill On The Hill Sparks fly at the East End's newest hot spot. Review by Diane Hudson The open-sesame to Lolita is a simple metal door. Architect Lauren […]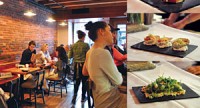 Summerguide 2014 Wharf Street Wonderful Perfect plates meet clever cocktails at this instant legend. Review by Diane Hudson Some small plate menus can make you nostalgic for the good old […]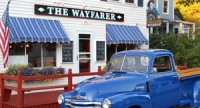 May 2014 Cape Porpoise, Southern Fried The Wayfarer is a down-home, delicious roadside tavern. review by Diane Hudson Having lived on Pier Road in Cape Porpoise for a year in […]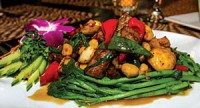 Falmouth Feast Orchid Thai–the newest bloom in Pom's bouquet. Review by Diane Hudson High-concept cuisine at Pom Boobphachati's Orchid Thai is redefining fine dining in Falmouth. During our recent visit, […]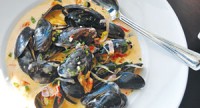 February/March 2014 River Dance Sleek & chic in K-port. Review by Diane Hudson Nestling into a private, sunlit nook at David's KPT, we feel downright pampered in this modern space […]