Summerguide 2009
So many of us return to places in Maine in search of a childhood lost. But if we're lucky enough to find these precious spots, are the experiences recapturable, or do they disappear like reflections in a lake?
It's late at night. I'm writing this with a moonlit beach outside my window, and I have a hunger that only a Scotch cookie will satisfy.
What is that!? Nothing less than Vacationland's madeleine, with just as powerful an ability to conduct time travel as Proust's favorite sweet.
Scotch cookies, a variation on the molasses standard, were made at the Cushman Bakery on the corner of Kennebec and Elm, and used to be dropped off at our green screen door on summer afternoons as part of routine home delivery. If I close my eyes, I can still taste one. The memories flood back to me.
I'm not alone. Long after the bakery vanished, a group of ladies on Chebeague Island has rediscovered the secret Cushman recipe and shocked the world by baking Scotch cookies out there themselves. No Scotch cookie had darkened a mainland doorstep in over two decades, and yet here they are. Can't you just see the members of the baking auxiliary, the sea breeze gently fluttering their floral sundresses? They're like a fringe religious sect who dare to worship something darkly sweet, and while not actively recruiting converts, they're only too happy to introduce a novice to the divine.
"If you've ever tasted a Scotch cookie, you know why," says Deb Bowman of the Chebeague Island Library of the phenomenon. "People fondly, fondly remember the Cushman Bakery out here, because we had a Cushman truck on the island. The driver's name was Harold Todd.
"Our library board president is the greatest cookie maker ever, and she brings them to board members for meetings at the library."
But that's not all. "If there's a funeral, a baby shower, or any kind of get-together, the church's ladies auxiliary group will have Scotch cookies there. It's not just a few people who keep making Scotch cookies-it's everybody here."
It's not just about the cookies. Other sensations beckon with the Myth of the Repeatable Moment. The sound of a car crunching into gravel as it takes the turn into our driveway awakens memories for me. How about the cry of gulls waking you up in the morning, with the windows flung open? Then there's the smell of cotton candy, popcorn, and melting tar at Old Orchard Beach; the whispering pines of Sebago or Moosehead; or the smell of fried clams almost anywhere.
Even the muck at Scarborough Marsh has a primordial perfume. Allure has so much to do with who we are.
Because of who we've been. I recently saw someone dab away tears upon hearing the original Verizon ring tone. There's plenty to love this time of year, eternal and new, even if the natives are getting a little restless from having to pretend we're lobstermen, lobsterwomen, and lobsterchildren while posing for photographs, or manning the phones for L.L. Bean. Hold on a second; I think summer's just coming onto my screen. Hey, there's no need to be impatient. Your summer is very important to us.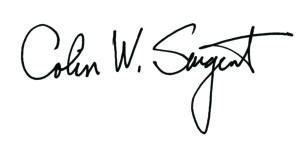 'Secret' Scotch Cookie Recipe
1 ½ cups sugar
1 cup shortening
½ cup molasses
1 egg
3 ½ cups flour
1 teaspoon salt
2 ½ teaspoons soda
1 teaspoon cinnamon
1 teaspoon mace
¼ cup milk
"Cream sugar, shortening, molasses and egg. Sift dry ingredients and beat in, along with the milk. Drop by tablespoonful onto greased sheets. Press down lightly with floured glass. Bake, but do not overbake."
Submitted by Jean Dyer. Note: This recipe comes courtesy of the Chebeague Island Parents Association and appears in Chebeague Island Cooking, an outstanding guide to ancient Maine cuisine and available when you send $8 to Sheila Putnam, Box 135, Chebeague Island, Maine, 04017.
Chebeague Island Cooking on Scotch Cookies: "These were favorite cookies to all who remember Harold Todd's Cushman's Bakery wagon. Chebeague cooks longed for the secret formula, but it was Jean Dyer who took the initiative to contact the Harris Baking Company who had bought Cushman's and along with it, the Scotch Cookie recipe."