Winterguide 2013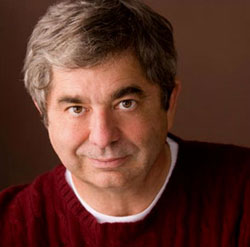 The new release of Gwen Thompson's prizewinning novella Men Beware Women brings to light a very three-dimensional sense of our magazine. Across 28 years, so many gifted writers and artists with incredible talent have been drawn here to work with us so they can distinguish themselves by reaching you.
First an intern with us in 1994 after graduating from Bowdoin, where she won the Nathaniel Hawthorne Short Story Prize, Thompson deepened her sense of audience through a starry string of feature writing assignments here, even as she earned her a master's degree in Creative Writing from Boston University, winning both the Lawrence H. Blackmon Book Collecting Prize and Florence Engel Randall Short Story Award.
As she prepares for her launch party in New York this month, she writes, "All the research and interviews I did to write Men Beware Women reminded me how writing for Portland Magazine was the best possible training for writing fiction. I don't know how long it would have taken me otherwise to recover from the writer's block I got writing a senior thesis. What a relief to realize that my purpose in writing was no longer to prove something to somebody, but simply to inform and entertain–an equally good rule of thumb for fiction writers. What a thrill to discover, through PM's coverage of absolutely everything to do with Maine, that any subject becomes interesting when approached with an open and inquiring mind. And what a salubrious ban on flowery dialogue tags!"
So…who out there thinks she or he can be the next Gwen Thompson? While you're deciding, treat yourself to her literary romance, a story that jumps the Pond between Oxford and Manhattan as Emma beguiles Malcolm. As Ralph Lombreglia, author of Men Under Water and Make Me Work, has written, "Gwen Thompson portrays Oxford dons, Upper East Side executives, and working-class English girls with the same breezy mastery, while reveling in the minutiae of Elizabethan drama, pub crawling, competitive rowing, and getting your heart broken. A thoroughly charming performance from a very talented young writer." Men Beware Women is the winner of the 2012 Miami University Press Novella Contest.
To catch up on the successes of other former Portland Magazine interns, including Hannah Holmes (The Secret Life of Dust) and Jason Brown (Driving The Heart), visit portlandmonthly.com/portmag/intern-success-stories. This week, we received an email from Amanda Reynolds-Gregg: "I just got hired as an editorial research assistant at True Line Publishing [USBusinessExecutive]. The job is full time and starts next week. I wanted to let you know because it was the experience of working at the magazine… [that] ended up really impressing them."
Then there's the former intern we asked to interview Alan Alda–on her first day with us–just as The Aviator was coming out. What was it like for Alda to play Maine Sen. Owen Brewster in the movie? Surprise: Alda has a long history of visits to and theatrical performances in Maine. Turned in the first day, the story was a smash success. What happens to an intern who can make things happen like this? Diane Russell serves Munjoy Hill and downtown Portland in the Maine House of Representatives (District 120).