Winterguide 2014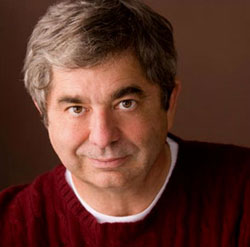 We'll be a lot more creative when we start thinking of the Portland Pirates as part of the creative economy.
My wish for the New Year is for both sides of the Cumberland County Civic Center versus the Portland Pirates to stop digging in their heels and consider the economics of audience and the responsibility to have a complete entertainment package for our city.
Because I'd hate to think the Pirates are falling through a crack in a culture war.
Recent studies by groups such as Harvard's million-subject Project Implicit have used voter statistics and polls to determine that self-identified liberals are more likely to move to urban areas, while self-identified conservatives move to  suburbs and rural areas: "Americans might be segregating themselves into red conservative communities and blue liberal enclaves," writes Stephanie Pappas of LiveScience. From one of the studies : "The ratio of bookstores to gun stores in a town can predict whether the population votes Democrat or Republican."
But shouldn't a taxpayer-funded strategic plan for a city foster diversity in all respects, including entertainment? Why should Portland pigeonhole herself? I love MPBN programming, but I'd hesitate to have it as my only station. Hockey is the stick that stirs bread and circuses. Like many of the arts, it's too wonderful to have to fit into an ideological box.
There are some fabulous businesses listed under "Professional Groups" on creativeportland.me, including Maine Film Festivals, Maine Media Workshops (of Rockport), Portland Greendrinks, Reverb ("a non-profit organization founded by environmentalist Lauren Sullivan and her musician husband, Adam Gardner [of the band Guster]"). Reverb provides greening programs and educational outreach for music tours. No Portland Pirates.
The argument that the Civic Center earns more money on a given night via individual performances by the occasional visiting entertainer or Disney on Ice, and that therefore we lose money by hosting the Pirates, is hard to hear. That assumes the Civic Center is booked every night. Mall planners, for instance, often give more favorable terms to an anchor tenant. Life happens when nothing 'important' is going on. Translated against the Civic Center schedule, then, hockey is life. There's nothing like the ritual of seeing caravans of suburbanites packing up their kids and trekking downtown for their season-ticket seats. Some people would never come into Portland if it weren't for hockey.
I love the rough-and-tumble, slapshot beauty of the Pirates and how they invigorate the Arts District, which without the Pirates' eye-patched heterogeny might be just a little too precious.
The recent decision of the Cumberland County commissioners to delay until April any change in the makeup of the trustees preserves embarrassing gridlock made worse by an underlying selfishness. If the delay is, as the Portland Press Herald has reported, "so the current trustees will get full credit for their oversight of the $34 million Civic Center renovation that's expected to be completed in late January or early February, [according to the] chairman of the commissioners," then shame on the commissioners.
As I write this, the newspaper has revealed that "44 people applied recently for the four unpaid trustee positions–most of them after Portland Community Chamber President Bill Becker urged people to apply" to help us "'get the
Pirates back.'"
Why the delay? If you guys ever attended a hockey game, you'd know there's a penalty for icing.