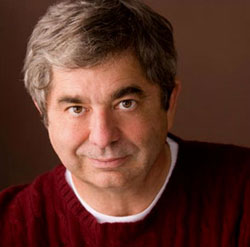 May 2014
When we slide our chairs back in the Old Port, we sometimes bump into pieces of our lost geography. On Moulton Street, in the rathskellar of the Old Port Tavern, there's a bar, stage, and dining area. Lining it is the gray stone wall that was once Portland's ancient seawall, now part of the tavern's foundation.
This urban relic predates the famed Rum Riot of 1855. Waves splashed inches from where you're sitting. Thinking in the negative, it means there was once no Commercial Street. No Chandler's Wharf, no DiMillo's, no RíRá. It took dreamers to fill in the street and build new wharves where there was nothing but blue water before.
True to its name, Wharf Street, home to so many bistros and clubs today, is where the wharves were.
More remnants of the lost harbor wall run "beneath Fore Street almost to the [Casco Bay] Bridge," according to Portland Magazine in "Up Against The Wall: Back When Commercial Street Was The Atlantic Ocean." You can really see the old stones "towering up from a vacant lot at the intersection of Park and Commercial streets…
"Fore Street was Portland's waterfront, the first street to be cobblestoned. From it bristled the wharves where trading vessels anchored." The railroad beds and Commercial Street were filled in for "$80,000."
The men's fashion store Seawall riffed on the energy of its 37 Wharf Street digs. "Much of the work I did during art school was informed by the idea of the drift, psychic geography, and treating the cityscape as something to actively engage with," says Daniel Pepice, who set up shop here beside his wife's, designer Brook DeLorme's, studio Brook There. Talk about finding your edge: "When Brook and I decided to start a menswear brand [and chose Seawall as our trade name]…I liked the idea that where our rolls of fabric were stacked and sewing machines hummed would [over a century and a half earlier] have been at the bottom of the harbor." Last summer, "Gurhan, the world renowned jewelry designer, paid us a visit." Inspiration steamed up from the stones. "We talked about the space and what compels people to take creative action." This summer, Pepice and DeLorme are extending their edge. "We are launching a new website" for all the Seawall styles "in collaboration with our friends at David Wood and Portland Dry Goods [including Barbour, Imogene + Willie, and Billy Reid, to name a few]. It's called Seawallshop.com."
Meanwhile, the lower depths under Life is Good (the former Klaman's Bottles) are about to be occupied by Bonfire Country Brew Works, a saloon with 16 TVs, country music videos, and two dozen taps. Slip into the dark to visit the water walls and firewalls of subterranean Portland. See our new attractions section "Portland After Dark" on page 52 to tie up to the area's nightlife.