November 2014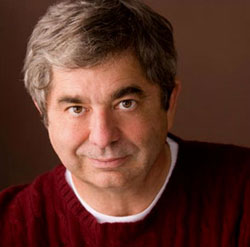 The Ben Affleck blockbuster movie Gone Girl is the stuff of water-cooler talk. But if you really want to be in the know about Gone Girl, the trip will take you to Maine. And Gone Girl author Gillian Flynn is the first to acknowledge it.
In a Huffington Post interview, Flynn counts among her top three 'must-see thriller movies' "Ooh…Leave Her to Heaven. It's sort of an old femme noir with Gene Tierney. It is one of the all-time best, a domestic thriller."
Consider the plot of Leave Her to Heaven (so much a forerunner of Gone Girl the English newspaper The Guardian brings it up in a review): "When the film shifts to Amy's perspective in the second act, the film gestures toward turning her into a juicy femme fatale à la Gene Tierney from John Stahl's Leave Her to Heaven—a nasty Technicolor noir in which a gorgeous and gingham-dressed, if more-than-slightly sociopathic housewife kills herself and frames her husband for it…"
The Leave Her to Heaven inspiration appears in the October 6 New Yorker review, too. So am I saying everything cool comes from Maine? Well, this is Portland Monthly Magazine.
Leave Her to Heaven was years ahead of its time in charting the emotional arc of a dark-hearted babe.
Bangor, Maine novelist Ben Ames Williams (1889-1954) wrote Leave Her to Heaven in 1944. What's great about Williams is, he dared to create complicated female lead characters with rich, dark dimensions when the American pop culture was still 15 years away from launching Barbie dolls. I'd have to write SPOILER ALERT if I even started to tell you the plot of Leave Her to Heaven. Instead, do for Maine writer Williams what you did for Flynn. Download this novel with Maine settings (lakeside, at a camp called Back of the Moon, and Bar Harbor) on your Kindle. All I'll say is, Ellen makes a hell of a lousy lifeguard.
Or, if you're a film buff like Flynn (her dad's a film professor), watch the 1945 movie, which stars Gene Tierney as evil Ellen, Cornel Wilde, and Vincent Price.
Even darker is Williams's delicious novel The Strange Woman, set in Bangor. Here's the elevator pitch: The Redcoats overrun Bangor, humiliating the men defending the town. As the invaders formally march in, a beautiful little sprite breaks away from the Yankee line, runs across the field, and starts flirting with the British soldiers. And this little girl is just getting started…
Which renders her yet another devilishly powerful female lead character decades ahead of the 21st century, and like Flynn's Amy, more than just a complicated woman.
"Everyone knows that 'complicated' is a code word for bitch," Flynn jokes in Gone Girl. But an ocean away, Flynn the writer takes things a little deeper in The Guardian. "I don't write psycho bitches," Flynn says in her interview. "The psycho bitch is just crazy–she has no motive, and so she's a dismissible person because of her psycho-bitchiness."
There has to be something more. Maine–you've got to love us for our lobsters, pine trees, and our, shall we say, "high-maintenance" ladies.