December 2014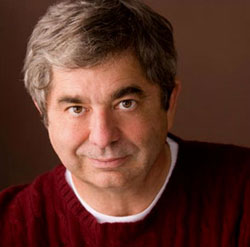 Imagine Bonfire of the Vanities with a Maine plot and setting. Carolyn Chute's new novel, Treat Us Like Dogs and We Will Become Wolves, is that kind of brilliant–full of mischief and a great holiday gift for readers who dare to scratch the surface of 'the way life should be.'
While exposing the cult of fictional St. Onge, a debased settlement run by charismatic Gordon St. Onge and camouflaged by home schooling, it holds a mirror to each and every special one of us. As Kirkus Reviews writes, "In the scornful eyes of Gordon and other settlement members given voice in this polyphonic novel (which also includes the comments of extraterrestrial 'grays'…), Ivy is a media lackey of the ruling class, alternately dishing out human-interest pabulum and scary crime stories to keep the masses frightened and passive. In a country that prefers to ignore the existence of social classes, Chute's contempt for such air-brushing is bracing, as is her refusal to neaten up her decidedly flawed male protagonist's opinions and actions. 'There is only left or right down here among us crawling grubs,' Gordon sneers. '[A]t the top…there is the unity of ideology.'"
We caught up with Chute at press time with a few questions. As usual, she's quicker with a quip than Oscar Levant.
If you could go back in time and tell the author of The Beans of Egypt, Maine one secret you've learned about writing since, what would that be?
Don't talk with the media.
Do you like working with multiple points of view?
I certainly wouldn't do it if I hated it.  : )
Mainers report more UFO sightings than almost any other state. Why do you think that is?
Maine also has the most reports of bodies buried in cellars. I guess we're special.
Maine is so off the grid and on the fringe that we're all fringe, aren't we? Who among us is still normal enough to lay the keel on the boat?
Maybe fringers are normal, and obedience and "good" behavior are caused by a wicked virus.
Maine specializes in dark comedy. How would you describe yours?                          ??
A wolf moon is the first full moon in January, an inviting time to curl up and read an absorbing story.  Chute's work hits home because it got there from here.