February/March 2015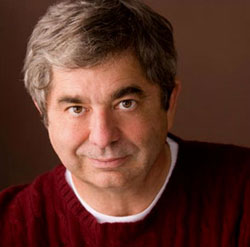 The Portland Observatory was built amid great fanfare at the top of Munjoy Hill in 1807. Like the Time & Temperature building, it flashed messages. Flags and pennants in coded patterns alerted locals to the identity of new ships arriving in port. Think fabric-tweet. In a smuggling and rum-loving town, it was especially handy so we could scramble when a revenue cutter was darting in.
Today, globals–not just locals–can learn what ships are in our port, too, with astonishing if disconcerting intimacy.
For instance, I'm in line for coffee at the drive-thru at the Falmouth Starbucks. What can I get started for you? While I'm waiting for Bunny Berrigan (look it up on your smart phone) there to finish my order, I tap mine to visit www.marinetraffic.com. In a heartbeat, I can tell you there are 17 world-recognized ships in Portland Harbor right now, including the mega-tanker Nordic Freedom, built in 2005 and flying the flag of the Bahamas. Looks like this slinky gal has been around. Site users have caught her sliding into Brisbane, Australia; St. Maarten; Gibraltar; Pachi Megaron, Greece; Istanbul. See? They've uploaded pictures. Now, with the frisson of internet immediacy, Nordic Freedom is here. With me in line for a macchiato.
Isn't the internet awesome?  Whatever did we do before Al Gore invented it? Concerns about secret sharing or national security aside, I can either confirm or deny the whereabouts of USNS Arctic–pictured left–the site makes no bones about it). With spies like us, we can check out ports all over the world. But before you get too excited, my s/hipsters, consider. That porthole you've just opened goes both ways when you experience the manic currency of knowing the whereabouts of the world's simultaneously visiting and departing ships. How do you like them cookies?
Then you, too, will be caught in the net. Surely you won't mind when a site with a name like creeptraffic.com appears one day. A beautiful stranger sitting beside you in a bar tells you, "It says here that you were never a philosophy major at Brown; in 1991, you did take a six-day summer course. That research paper you just mentioned doesn't appear on JSTOR.org–were you using a nom de plume because I don't see your name? What was that thing about divinity school? As far as your Greenpeace adventure goes, my screen is black. And I find no trace that you were on that chopper with Brian Williams. More importantly, why exactly did you travel to Cronstadt?