November 2015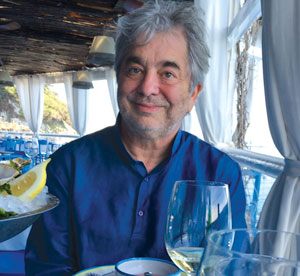 Welcome to Scorpio Nation. Actually, that's not true. It's more like, "What do you think you're doing in Scorpio Nation?" Because there's nothing like November in Maine. And to make sure nobody truly enjoys it, there's nothing like a Scorpio.
From Pablo Picasso to Katy Perry to Drake to Kendall Jenner to Leonardo DiCaprio and Tyga, Scorpios are "mysterious, secretive…demanding individuals and are driven by the burning passion to lead from the front." On the negative side (yes, those first traits were listed as positive by a Scorpio online!), "they are tremendously possessive and egotistical and have a temperamental nature. Also, their revengeful attribute is an exception for none."
Attribute? Really?
Let's meet some more Scorpios, if you dare. As you can see, nothing whatsoever connects them together: Edith Head, k.d. Lang, Teddy Roosevelt, Stanley Tucci, Bill Gates, Caitlyn Jenner, Pele, Emma Stone, Christopher Columbus, Roy Rodgers, Sam Shehpard, Evelyn Waugh, Maria Shriver, Robert Mapplethorpe, David Petraeus, Bobby Knight, Meg Ryan, Marie Curie, Rene Magritte, Chris Noth, Parker Posey, Maggie Gyllenhaal, Hilary Clinton, Benjamin Guggenheim, W.C. Handy, Joni Mitchell, Sam Waterstone, Dorothy Dandridge, Roberto Benigni, Erwin Rommel, Robert Kennedy, Alfre Woodard, Erasmus, Roseanne Barr. Winona Ryder: Was there ever any doubt? Kevin Kline, Rachel McAdams (I mean, did you see her in Mean Girls?) Barbara Boxer, Ethan Hawke, Carl Sagan, Jodie Foster, Joaquin Phoenix, Kathy Griffin, Alan Shepard, Dylan Thomas, Robert Louis Stevenson, Ignacy Paderewsky, Ezra Pound, Indira Gandhi, Sylvia Plath, Marie Antoinette, Neil Young, Richard Burton, Kurt Vonnegut, Martin Luther, Ruby Dee, Grace Slick. Rise, my Scorpio brothers and sisters! Ted Turner, Gordon Ramsay.
Gulp: Aaron Hernandez, Lorena Bobbitt, Charles Manson, Mikhail Kalashnikov, Joseph Goebbels, Ike Turner. Yikes.
I was born on November 5. Born on that same day (I'm just sayin'): Tilda Swinton, Vivien Leigh, Kris Jenner, Pele, Art Garfunkel, Sam Rockwell. The Scorpio list goes on, but I'm told that a few Scorpios go a long way. Write to staff@portlandmonthly.com and tell us about the Scorpio who's been getting on your nerves. [For fairness, Portland Magazine employees and their families are restricted from participating. Void where prohibited.]
Feel the sting of November. Take a Scorpio out to lunch.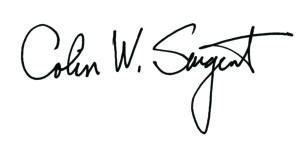 Comments or questions about this story? Email us now!