May 2016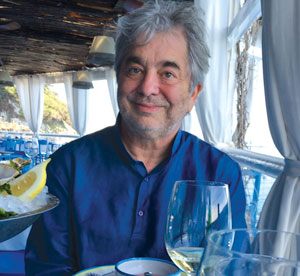 Way back when, it used to be about politics. Now it's about style.
We've shown how the price of lobsters predicts the Dow Jones average better than hemlines. We know how the world is going crazy pre-ordering L.L. Bean boots, because we have something they want. We know lobster-roll trucks are rolling over Manhattan and Brooklyn. In terms of marketing, Maine is going through a smooth patch.
The Maine craze has gone so deep into the world's psychic geography, we're all the way to creating a Maine outside of Maine.
Because we're pitch perfect. Actress Anna Kendrick's well deserved fame for her independent spirit, her sense of self, and her values from being a Portland native are one cultural marker. Not to mention her kindness. As one of a "flash mob" of celebrities who value education, she's just sent funds to 31 DonorsChoose.org projects right here in her home state. International figures like Stephen King and Joan Benoit Samuelson, both of whom dare to be different but in different ways, are part of the here here.
Here's a new example. Kennebunk artist John Gable knows this state like the pine tree at the end of his mind. His work is yare, nautical, Maine to the bone. To mention his  name is to evoke fireworks over the Narragansett on Gooch's Beach, racing yachts, all the "beauty overload" we have north of Boston.
So why is he in Washington, D.C.?
I was in Washington recently, eating oysters from Maine's Damariscotta River at Clyde's of Gallery Place, a clubby, paneled restaurant specializing in steak, seafood, and Edwardian self-indulgence. It was a fun coincidence to taste Maine inside a towering mixed-use shopping mall and cineplex on H Street. Then I looked behind my table and saw a huge Gable oil, almost wall-sized, hailing me like an old friend. This fanciful artwork (a convergence of nostalgic "woody" station wagons at a picnic, complete with a Hogarthian coterie of picnickers) is brushed in Gable's signature style, yet…it's aimed beyond. I was delighted to find Maine following me. By the time I left the restaurant, Maine was surrounding me, Bub, because Gable has multiple significant works in Clyde's. Even Gable's painting of the Capitol Building is somehow rendered and deepened with 50 shades of Maine.
When I catch up with him a few days later, he's just returned to the Kennebunks after installing a major piece at the Willard Intercontinental Hotel on Pennsylvania Avenue in D.C., steps from The White House. As he puts it, "Glad you enjoyed seeing the work at Clyde's, but the big deal this trip was the unveiling of new paintings at The Willard. Quite a moment with the Japanese delegation attending!"
The Maine mystique in Gable's work is so universally in demand it's pulling him, and us, to commissions in major urban centers who crave what we Mainers take for granted every day. Maine without borders. Maybe that's why we have so many readers who crave the here  here–even when they're there.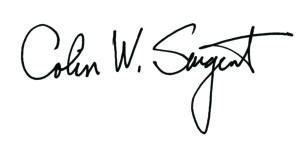 Comments or questions about this story? Email us now!