By Colin W. Sargent, Portland MonthlyLeslie Odom Jr. is set to wow Merrill Auditorium at 7:30 p.m. on October 19, presented by Portland Ovations. Colin W. Sargent of Portland Monthly checks in with the Hamilton star ahead of his visit to see how hungry he is for a taste of Maine.
Tell us about your first visit here.
This is my very first visit but I want to see some lighthouses, a National Park, and I want some seafood. Doesn't have to be in that order, but I want to make it happen!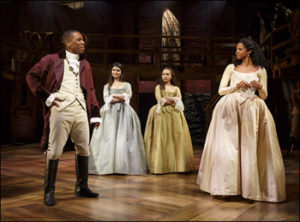 If there's one song in particular that you'll be singing up here that might connect with this Maine audience, what do you think it is?
Most audiences aren't coming because they want to hear me sing something from Law & Order: SVU or Person of Interest or even Smash. Most audiences are coming to hear their favorite Hamilton songs, and we make sure they don't leave disappointed. They're some of my favorite songs to sing on the planet, so it's my pleasure to oblige.
What's the culture shock like going from the Kennedy Center to Maine? Is there a 'psychic decompression?' 
The tour is taking us to hamlets and stretches of the countryside that I've never had the pleasure to visit prior. New York and LA have a very specific rhythm and pace. There is maybe a deeper breath I am able to access in places like Maine. How's the theater scene? Maybe a move is in my future?

What's your favorite way to eat lobster? 

On a roll with some light, barely there seasoning. Sign me up!